Begin:
End:
Location: Hör­saal­ge­bäu­de II, Hörsaal 2
From Code to Clinic
Prof. Dr. Jens Kleesiek
Der Einsatz von Machine Learning Algorithmen ist in vielen Domänen ein prominentes Thema - insbesondere auch im Gesundheitswesen. In dem Vortrag werden die Voraussetzungen für den erfolgreichen Einsatz von Algorithmen am Point of Care erläutert. Dabei wird die Translation, von "Code to Clinic", anhand von Beispielen demonstriert und es werden die Anforderungen an die Infrastruktur diskutiert, bspw. die interoperable Datenhaltung mit FHIR. Basierend auf diesem Fundament werden dann Anwendung von Algorithmen für die Verarbeitung von multimodalen Versorgungsdaten präsentiert.
Location & approach
The facilities of TU Dortmund University are spread over two campuses, the larger Campus North and the smaller Campus South. Additionally, some areas of the university are located in the adjacent "Technologiepark".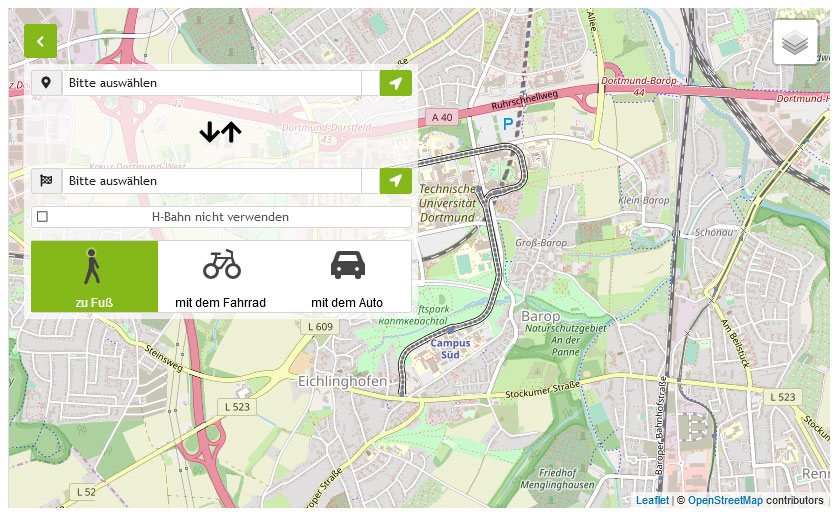 Zum Lageplan
Campus Weather

Open weather forecast