Course Plan "International Master of Particle Physics"
1. Semester (Universität Clermont Auvergne)
Introduction to quantum field theory and gauge theories, 6 CP
Introduction to particle physics and the experimental foundations of the Standard Model, 9 CP
Programming and data analysis, 6 CP
Statistics and artificial intelligence, 6 CP
Elective modules, 3 CP
2. Semester (TU Dortmund University)
Model building in particle physics, 6 CP
Practical aspects of particle physics measurements, 6 CP
Detector systems in particle and medical physics, 9 CP
Spring/Summer school, 3 CP
Elective modules, 6 CP
3. Semester (Universität Bologna)
Advanced standard model, 6 CP
Flavour physics in theory and experiment, 6 CP
Computer science for High energy physics, 12 CP
Orientation course for scientific research, 6 CP
4. Semester (at a university of choice )
Final examination, 12 CP
Preparation for final examination or internship, 18 CP
Location & approach
The facilities of TU Dortmund University are spread over two campuses, the larger Campus North and the smaller Campus South. Additionally, some areas of the university are located in the adjacent "Technologiepark".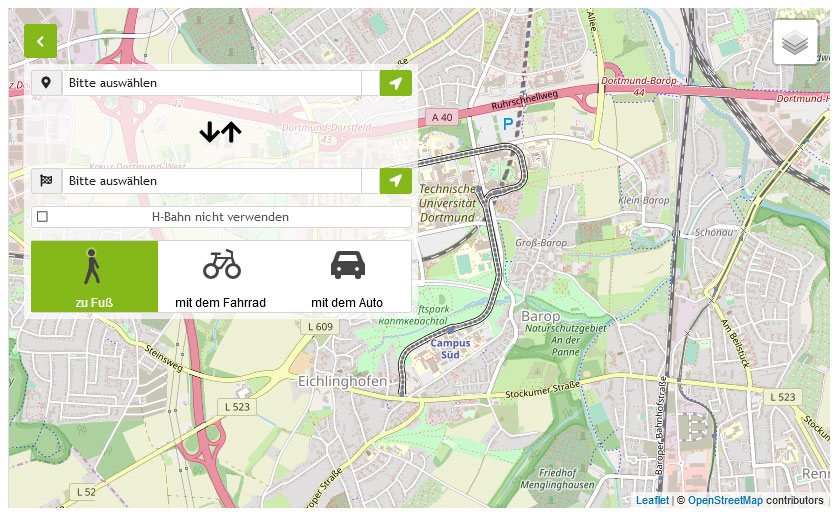 Zum Lageplan
Campus Weather

Open weather forecast