Mathematical refresher course in the Department of Physics
The refresher course will take place in the week from 12.9.2022 to 16.9.2022 and will be held every day for four hours (2 x 2 hours). In the course, the mathematics of the school's intermediate level will be repeated in small groups and then practised by calculating tasks. For those who have not yet arrived in Dortmund, at least one course is also offered online.
From around mid-August, you can register for the refresher course on this page.
Location & approach
The facilities of TU Dortmund University are spread over two campuses, the larger Campus North and the smaller Campus South. Additionally, some areas of the university are located in the adjacent "Technologiepark".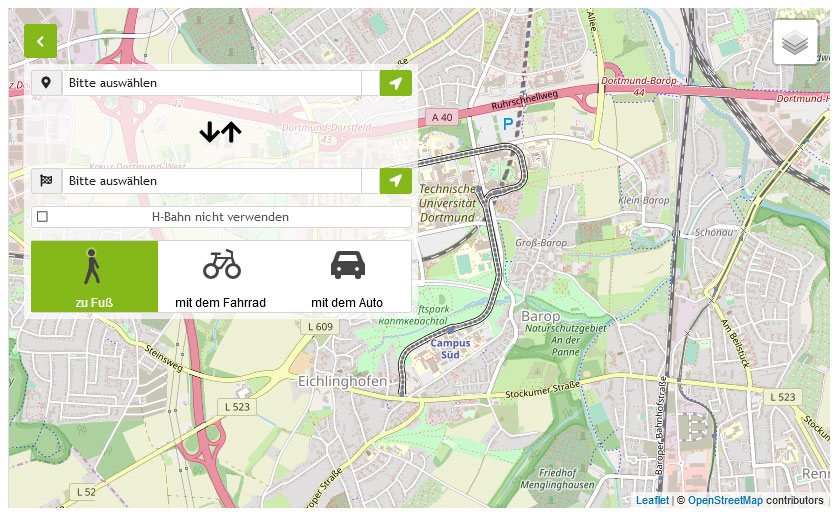 Zum Lageplan
Campus Weather

Open weather forecast