The scientific workshops of TU Dortmund University can be used for all matters that serve research and teaching as well as for research projects, bachelor and master theses. They are also service providers for all TU Dortmund University facilities.
The scientific workshops include the mechanical workshop, the electronics workshop and the glassblowing workshop. They can be reached centrally via the service pages of the scientific workshops of TU Dortmund University.
Location & approach
The facilities of TU Dortmund University are spread over two campuses, the larger Campus North and the smaller Campus South. Additionally, some areas of the university are located in the adjacent "Technologiepark".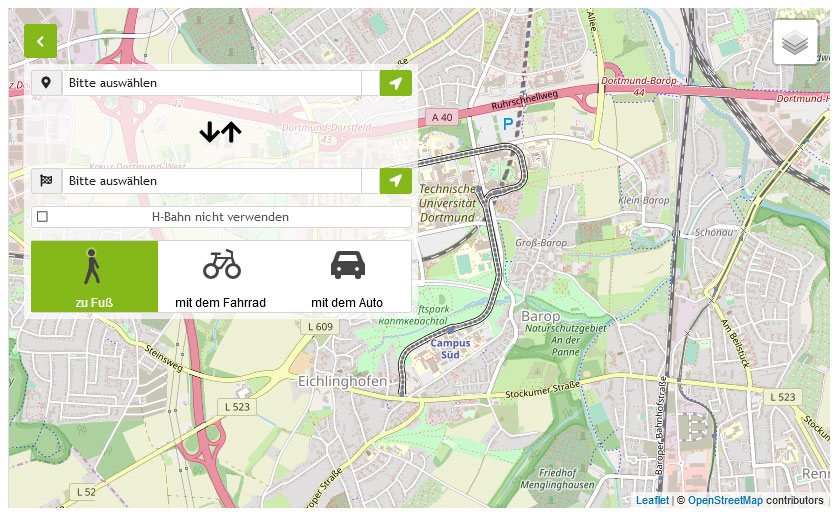 Zum Lageplan
Campus Weather

Open weather forecast