TU Dortmund University and the Department of Physics support their students by helping them to obtain scholarships, e.g. the Deutschlandstipendium or scholarships to finance stays abroad, and by awarding prizes for outstanding scientific and/or academic achievements.
TU Dortmund University also informs and advises students individually on the subject of scholarships. You can find more information on its scholarship advice pages.
If you need a BAföG certificate, then our Office of the Dean of Studies will help you.
Location & approach
The facilities of TU Dortmund University are spread over two campuses, the larger Campus North and the smaller Campus South. Additionally, some areas of the university are located in the adjacent "Technologiepark".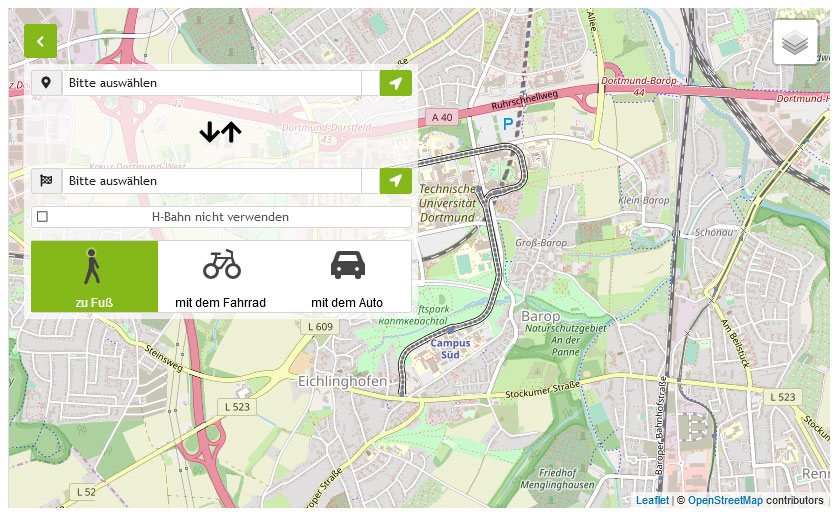 Zum Lageplan
Campus Weather

Open weather forecast