The Department Physics has developed a comprehensive program to let the interested public participate in its re­search and teaching activities. The various events are specifically adapted to the needs of students, teachers and other interested parties. Especially the offers for prospective students give realistic insights into the life at the Department of Physics and the different re­search areas.
In addition, the TU Dort­mund offers various event formats for prospective students. These range from one-day visits to TU Dort­mund Uni­ver­sity as part of the Dort­mun­der Hoch­schul­tage to trial studies at the Schnup­per­U­ni.
Location & approach
The facilities of TU Dort­mund Uni­ver­sity are spread over two campuses, the larger Cam­pus North and the smaller Cam­pus South. Additionally, some areas of the uni­ver­si­ty are located in the adjacent "Technologiepark".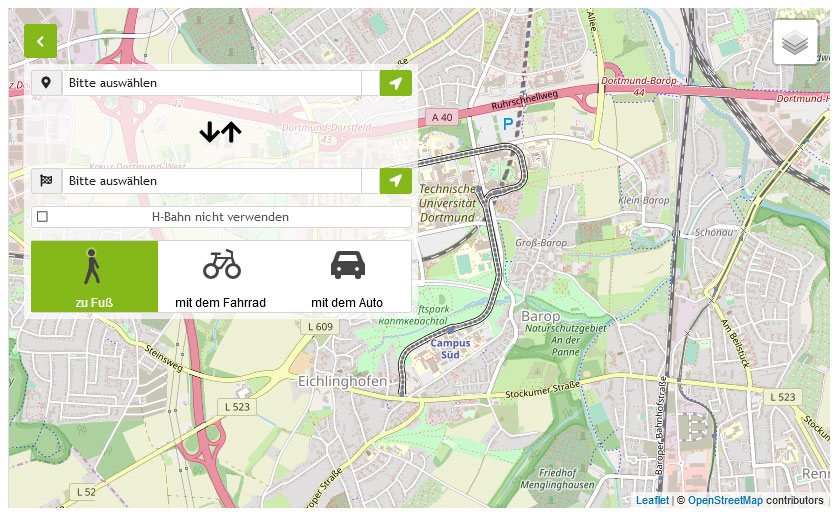 Zum Lageplan