jDPG regional group Dortmund

The German Physical Society (DPG) is not only the oldest physics society in the world, but also the largest. With its young DPG working group (jDPG), it has set itself the goal of awakening interest in physics among young people and providing a platform for the exchange of physics students.
The jDPG regional group Dortmund was founded with these goals in mind in 2015 and offers a broad program: from an excursion to Jülich to the "Meet-Your-Prof" evening event. The regional group warmly welcomes any new members and looks forward to new ideas that make the jDPG's program even more colourful. You can find more details on the following website (in German)
Location & approach
The facilities of TU Dortmund University are spread over two campuses, the larger Campus North and the smaller Campus South. Additionally, some areas of the university are located in the adjacent "Technologiepark".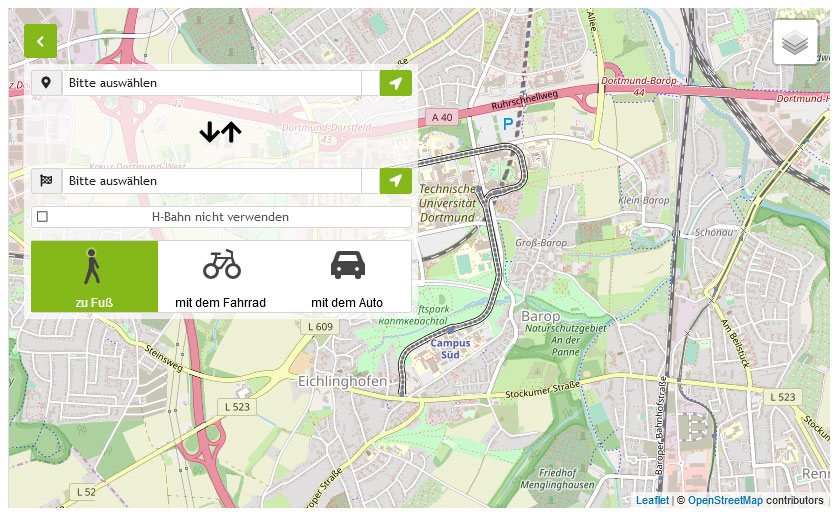 Zum Lageplan
Campus Weather

Open weather forecast