"Winter Academy"
Winterakademie
The Department of Physics organizes the Winterakademie Physik ("Winter Academy for Physics") for interested students every year, usually on the weekend in January/February when the mid-term report cards are issued. The Friday afternoon and the whole Saturday are then filled with lectures on our research and the study of physics, as well as with laboratory tours and with experiments in the practical laboratory, where interested students from grade 10 onwards can experience what it feels like to work as a junior physicist themselves. The program is rounded off by a competition and an awards ceremony.
Important notice
Due to the pandemic, there will be no Winterakademie ("Winter Academy") in 2021. The next Winterakademie is planned for 2022.
Location & approach
The facilities of TU Dortmund University are spread over two campuses, the larger Campus North and the smaller Campus South. Additionally, some areas of the university are located in the adjacent "Technologiepark".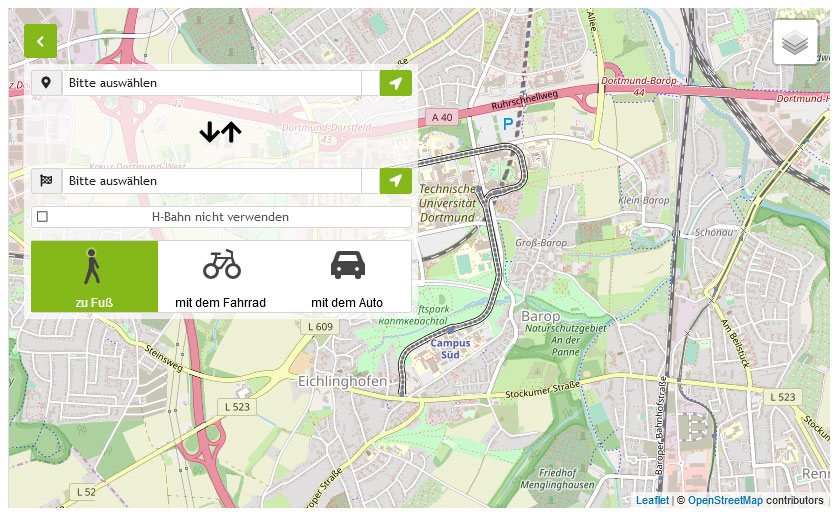 Zum Lageplan