Course Structure Master of Physics
Based on the start of studies in a winter semester:
1st Semester
Experimental Exercises 1, 6 CP
Specialisation module

Solid State Theory, 12 CP
or
Elementary particle theory, 12 CP
or
Accelerator physics, 12 CP (part I and II, lasting 2 Semester, option expiring, choice possible for the last time in academic year 22/23)
1st and 2nd Semester
Advanced Physics Seminar, 6 CP
General specialisation, 24 CP
Physics specialisation, 12 CP
3rd Semester
Research internship, 15 CP
Project planning, 15 CP
4th Semester
We have summarised examples of the design of the elective area for the most common thematic emphases in these study progression plans (in German).
Note that the degree program is conducted in German and only individual modules from the elective area take place in English if required.
Location & approach
The facilities of TU Dortmund University are spread over two campuses, the larger Campus North and the smaller Campus South. Additionally, some areas of the university are located in the adjacent "Technologiepark".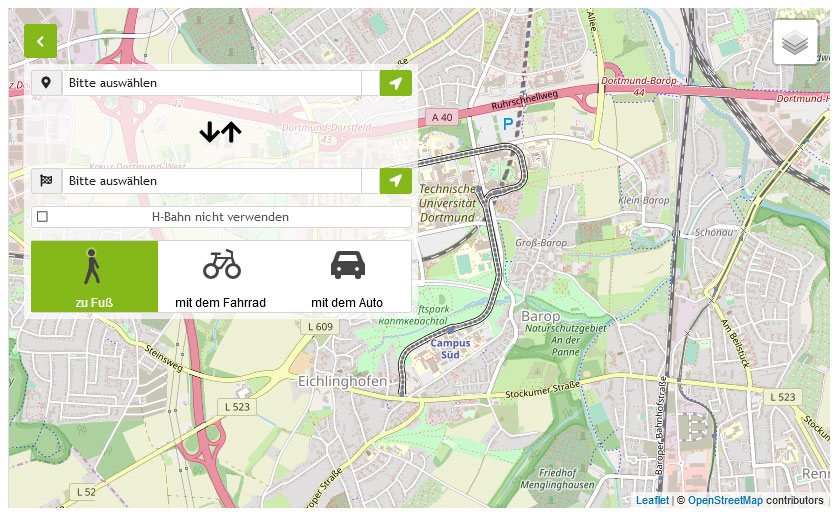 Zum Lageplan
Campus Weather

Open weather forecast