Courses of Study and Qualification
A bachelor's degree is achieved after studying a standard period of 6 semesters (3 years), a master's degree requires a further two years as the standard period of study, with the second year being a phase of increasingly independent research. Around half of those who do a master's degree in physics then become a "Dr. rer. nat" after a three-year (rather independent) research phase. A habilitation procedure leads to the acquisition of the license to teach at universities.
Location & approach
The facilities of TU Dortmund University are spread over two campuses, the larger Campus North and the smaller Campus South. Additionally, some areas of the university are located in the adjacent "Technologiepark".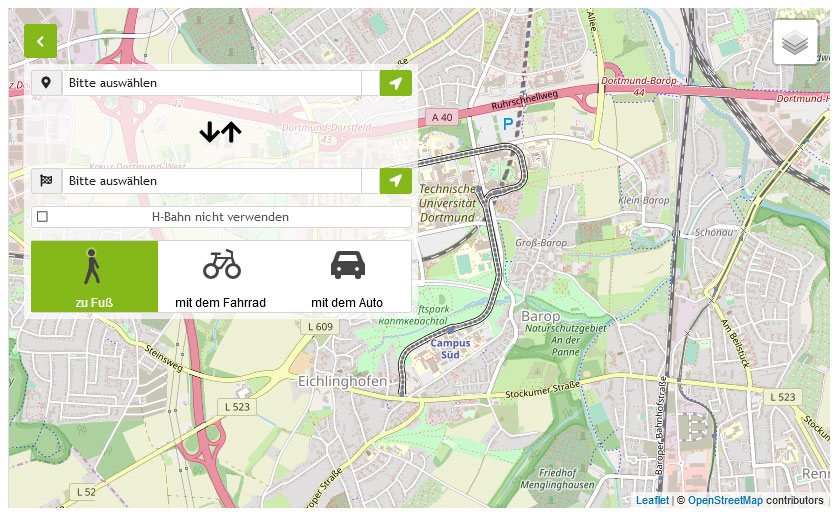 Zum Lageplan
Campus Weather

Open weather forecast