The Studium Fundamentale at TU Dortmund University is an interdisciplinary study programme in module form. It includes attendance at courses designated for this purpose. These courses include the series of lectures "Zwischen Brötchen und Borussia - Moderne Physik für alle", which is organised by the Department of Physics.
In order to be able to participate in this course within the framework of the Studium Fundamentale, registration is required in the LSF portal at
Veranstaltungen → Vorlesungsverzeichnis → Studium Fundamentale
The following requirements must be met for a successful participitation:
Participation in 4 courses per semester
Completion of the examination through successful participation in the online quiz of the event. If there are too many wrong answers, we would contact you so that unfortunately the performance cannot be recognized.
We have compiled a list with the answers to the most frequently asked questions and information on how to obtain the module certificates for you.
Location & approach
The facilities of TU Dortmund University are spread over two campuses, the larger Campus North and the smaller Campus South. Additionally, some areas of the university are located in the adjacent "Technologiepark".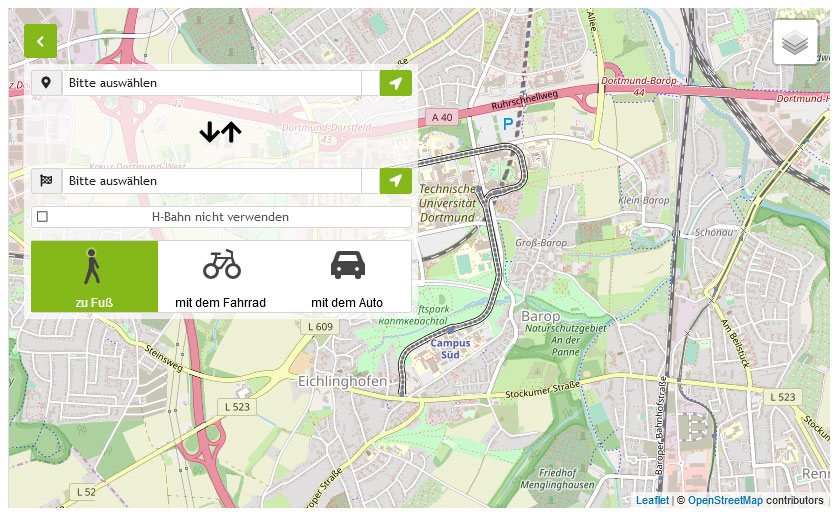 Zum Lageplan
Campus Weather

Open weather forecast