Office of the Dean of Studies
The Office of the Dean of Studies deals with all aspects of study and teaching. It is headed by the Dean of Studies, who is elected for a fixed term. Its tasks include the organization of the study programs, student advising, and the handling of examination matters that are not covered by the central examination administration.
Location & approach
The facilities of TU Dortmund University are spread over two campuses, the larger Campus North and the smaller Campus South. Additionally, some areas of the university are located in the adjacent "Technologiepark".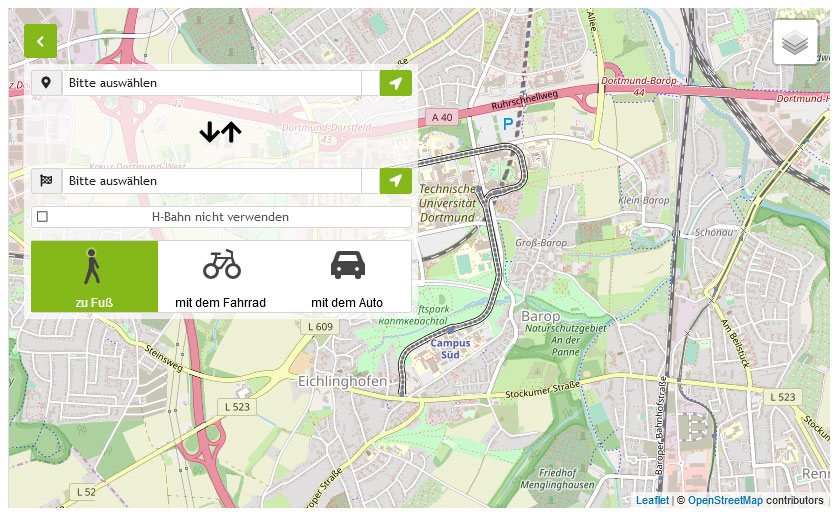 Zum Lageplan
Campus Weather

Open weather forecast