Till Moritz Karbach Prize
The Till Moritz Karbach Prize has been awarded annually by the Department of Physics since 2016 for a dissertation in the field of particle physics or scientific computing / high performance computing that has been awarded with distinction. The award ceremony takes place during the graduation ceremony of the Department of Physics. The prize money is 1500 euros. The founders are the parents of Dr. Till Moritz Karbach (1979-2015).
Location & approach
The facilities of TU Dortmund University are spread over two campuses, the larger Campus North and the smaller Campus South. Additionally, some areas of the university are located in the adjacent "Technologiepark".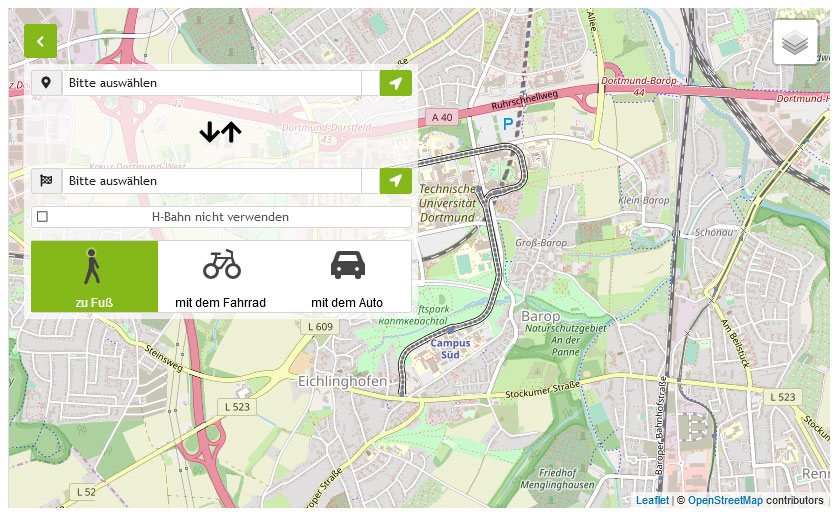 Zum Lageplan