Junior Professorship for Medical Physics with Focus on Computational Physics
Jun.-Prof. Dr. Armin Lühr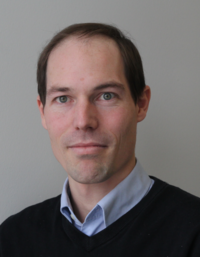 "The department of medical physics and radiotherapy is particularly concerned with the further development of proton therapy - a special procedure for the gentler high-precision irradiation of tumors. For the best possible therapeutic success, it is important to understand the effectiveness of the proton beams and to be able to predict them for individual patient irradiation.
The working group realizes precise simulations for the exact characterization of the radiation e.g. for experimental or clinical studies. Based on this, it performs radiobiological studies and modeling of radiation effects in patients, with the goal of improving the efficacy of proton therapy.
The close collaboration with leading proton therapy centers in Essen (WPE), Dresden (OncoRay) and Heidelberg (HIT) as well as with the Research Training Group Precision Proton Therapy allows a fast transfer of research results into the clinic."