The Department of Physics offers degree programs in the field of teaching, which conclude with the Bachelor of Education or the Master of Education. These offer a basic introduction to the subject-specific, scientific and didactic training for the profession of physics teacher. The following degree programs are offered:
Bachelor Gymnasium/Gesamtschule
Bachelor Berufskolleg
Master's degree Gymnasium/Gesamtschule
Master Berufskolleg
Detailed information on the degree programs can be found on the teacher training pages (in German).
Location & approach
The facilities of TU Dortmund University are spread over two campuses, the larger Campus North and the smaller Campus South. Additionally, some areas of the university are located in the adjacent "Technologiepark".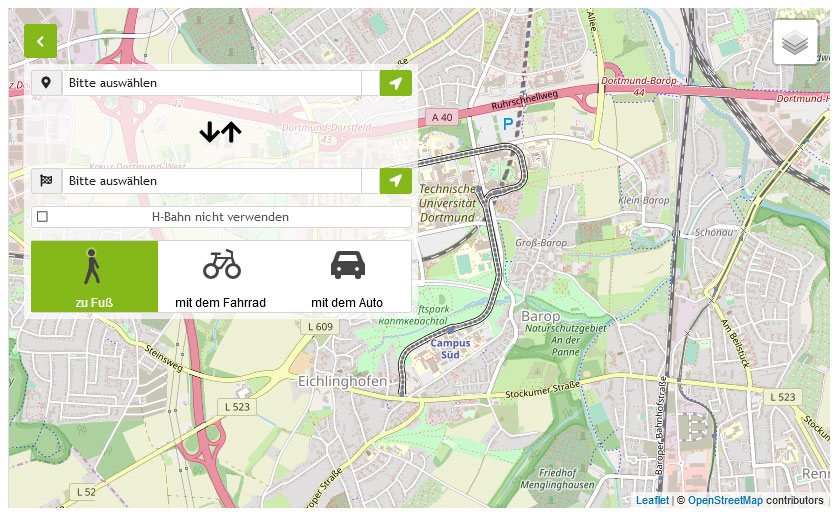 Zum Lageplan
Campus Weather

Open weather forecast