The association PeP et al. e.V. was originally founded by some graduates to build a network between former students and the department. In the meantime, it has grown into a cross-generational platform that actively promotes exchange and cooperation between graduates, students, department, friends, and supporters.
The association promotes research, teaching and further education in the departmental environment and the exchange of scientific-physical research. Special attention is also paid to the transition between studies and profession and the associated career paths in business and science.
The network between the alumni, the students, and the department as well as with partners in industry is being systematically expanded with the aim of developing PeP et al. into an active alumni association with a large number of supporters and sponsors.
More information on the PeP et al. association, its offers and events can be found on the website (in German)
Location & approach
The facilities of TU Dortmund University are spread over two campuses, the larger Campus North and the smaller Campus South. Additionally, some areas of the university are located in the adjacent "Technologiepark".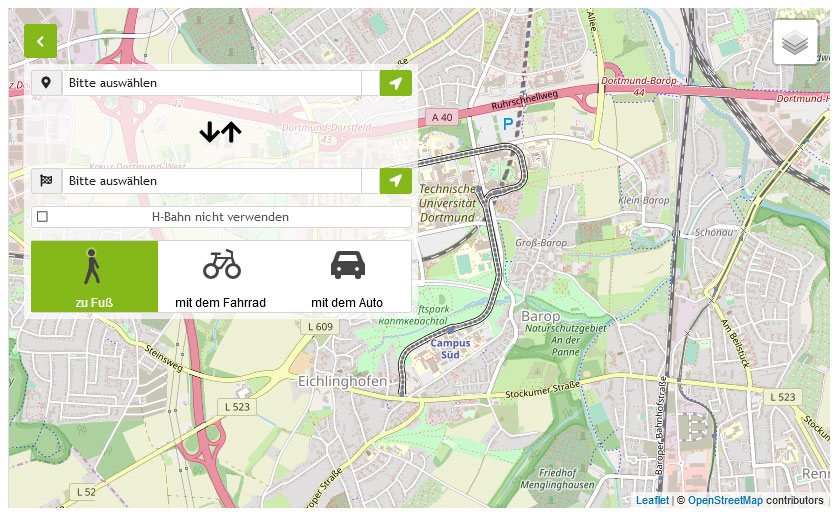 Zum Lageplan
Campus Weather

Open weather forecast