Offers of the UA Ruhr Alliance
The UA Ruhr Alliance Ruhr comprises the Ruhr-Universität Bochum, the TU Dortmund University and the University of Duisburg-Essen. It maintains the joint platform Research Academy Ruhr (RAR) for the promotion of young scientists. The RAR offers dedicated programs for doctoral students, postdocs and junior faculty. These range from a joint spring academy and a mentoring program to a business college and individual coaching sessions.
MERCUR
Offers of the Mercator Research Center Ruhr
The Mercator Research Center Ruhr (MERCUR) is an institution of the Mercator Foundation and the three universities of the UA Ruhr. It offers various lines of support for cross-location scientific projects in the Ruhr region. Among other things, MERCUR manages the Global Young Faculty for the promotion of young scientists, which brings together committed young scientists from the Ruhr area to work on interdisciplinary topics.
Location & approach
The facilities of TU Dortmund University are spread over two campuses, the larger Campus North and the smaller Campus South. Additionally, some areas of the university are located in the adjacent "Technologiepark".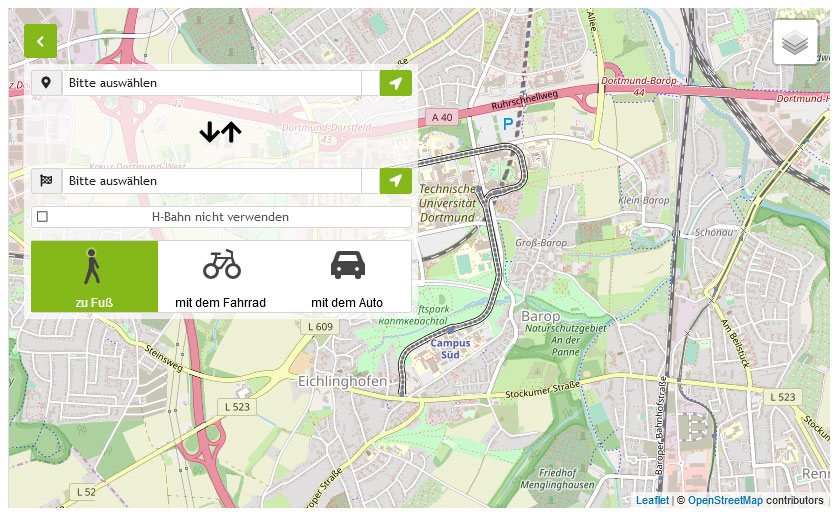 Zum Lageplan
Campus Weather

Open weather forecast