Research Focus: Particle Physics
The research focus particle physics comprises experimental and theoretical fields of particle and astroparticle physics. The focus is on questions concerning the fundamental building blocks of the universe, their sources and the forces acting between them.
The experimental particle physics groups are involved in the study of processes involving bottom and top quarks, e.g., the search for rare decays, the measurement of CP violation, and the determination of couplings, as well as direct and indirect searches for new physical phenomena. They work on experiments at the Large Hadron Collider at the Geneva research center CERN and are members of the ATLAS and LHCb collaborations, respectively. Their activities focus on data analysis and experiment operation, as well as on the further development and expansion of the detectors.
Astroparticle physics uses stable particles, in particular neutrinos, photons, and atomic nuclei as messengers from space and thus investigates astrophysical sources, cosmological effects, and the properties of these particles. The research groups use data from several large experiments, e.g. the IceCube experiment in Antarctica, MAGIC/LST on La Palma and MeerKAT in South Africa.
The theoretical particle physics groups investigate models beyond the Standard Model of particle physics and study aspects of flavor physics. There is close collaboration with the experimental groups by proposing new observables and interpreting measured data. Another focus of particle theory is on studies of dark matter and the role of neutrinos in the universe.
Contact
For all matters concerning the research focus as a whole, especially in matters of research and teaching, please contact:
Location & approach
The facilities of TU Dortmund University are spread over two campuses, the larger Campus North and the smaller Campus South. Additionally, some areas of the university are located in the adjacent "Technologiepark".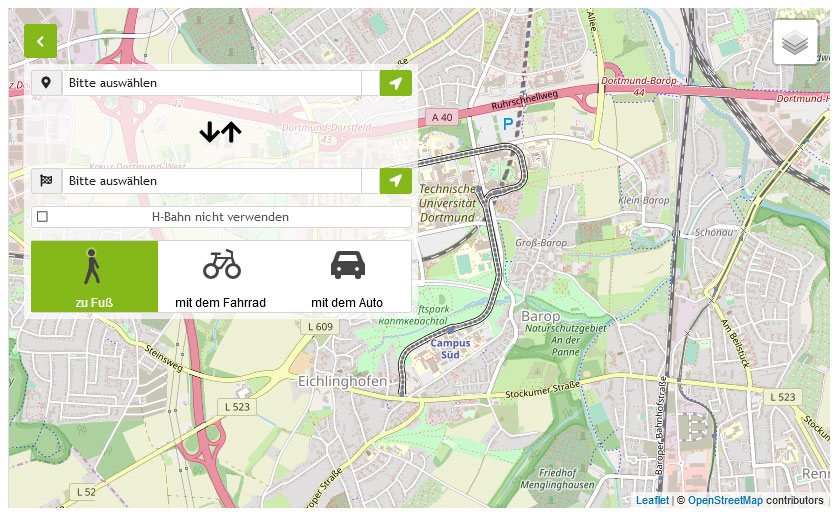 Zum Lageplan
Campus Weather

Open weather forecast