Departmental Academic Advisors
The Academic Advice service help you on subject-related topics concerning your studies at the Department of Physics (e.g. on the contents of the studies, on examinations, on the recognition of achievements) and supports you with individual study-related questions. Please inform yourself on our website before the consultation and contact the person in charge with your request.
Location & approach
The facilities of TU Dortmund University are spread over two campuses, the larger Campus North and the smaller Campus South. Additionally, some areas of the university are located in the adjacent "Technologiepark".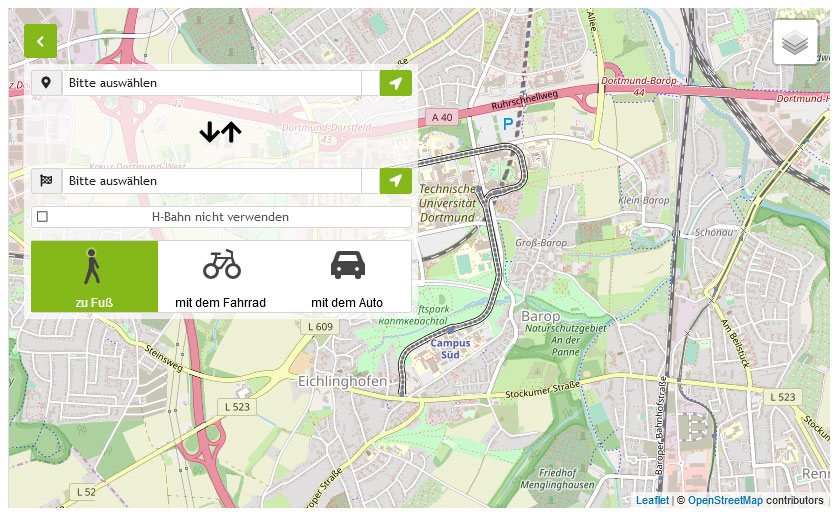 Zum Lageplan
Campus Weather

Open weather forecast