Presentation of the physics working groups
Begin:
End:
Location: Lecture Hall Building 2, HS 2, Foyer of the Department of Physics
The physics working groups introduce themselves in order to support the students in choosing the topic of the bachelor thesis.
From 14:00-14:30 in HS 2, Prof. Dr. Kröninger will present the procedure of the bachelor thesis and give a rough overview of the research topics of the physics working groups. Afterwards there will be the possibility to talk to the representatives of the working groups in the foyer of the faculty of physics and to discuss possible topics of a bachelor thesis directly. The event is explicitly addressed to all bachelor students of physics and medical physics who would like to write their bachelor thesis in the next semester.
Location & approach
The facilities of TU Dortmund University are spread over two campuses, the larger Campus North and the smaller Campus South. Additionally, some areas of the university are located in the adjacent "Technologiepark".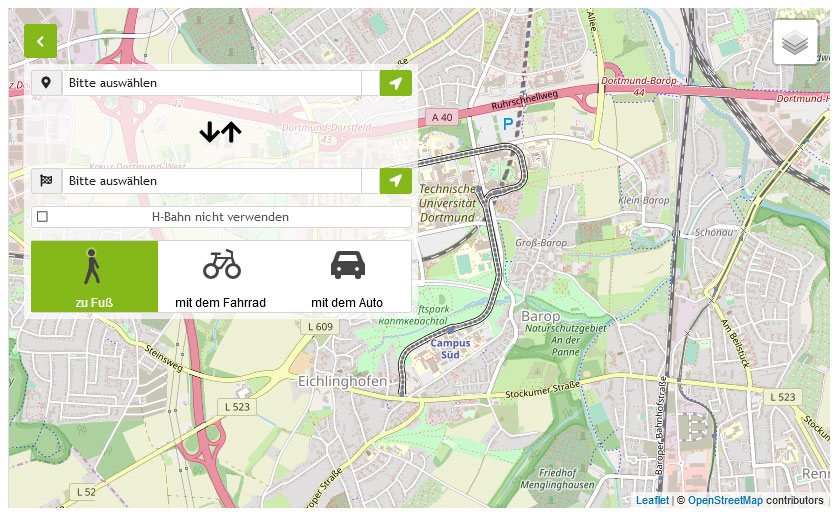 Zum Lageplan
Campus Weather

Open weather forecast