Atmospheric Neutrinos: From MeV to PeV
Begin:
End:
Location: Hörsaalgebäude II, Hörsaal 2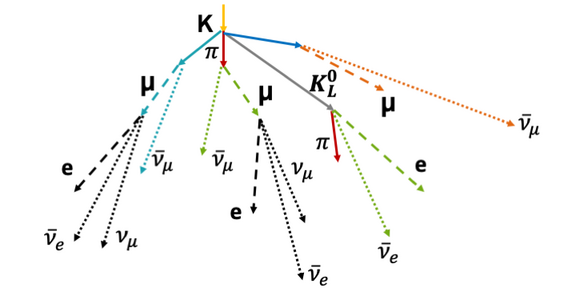 Dr. Tim Ruhe
Atmospheric Neutrinos: From MeV to PeV
Atmospheric neutrinos are produced in the interaction of cosmic rays with nuclei in the Earth's atmosphere and are nowadays routinely measured with cubic kilometer neutrino observatories. Despite their relatively large abundance, a precise measurement of their flux as a function the neutrino energy is hindered by a number of challenges, e.g. their steeply falling energy spectrum and the fact that said spectrum covers six orders of magnitude in energy.
Tackling these challenges requires the selection of high purity neutrino samples, which is achieved via the application of state-of-the-art machine learning techiques. Furthermore, sophisticated deconvolution algorithms are utilized for the reconstruction of neutrino energy spectra.
This talk will provide an overview over the measurement and reconstruction techniques used for the measurement of atmospheric neutrino spectra and look at future challenges associated with the detection of atmospheric neutrinos.