Minerals under high pressure - a journey into the earth's interior
Begin:
End:
Location: Lecture Hall Building II, Lecture Hall 1 and 2

Lecture in the series "Brötchen und Borussia" by Prof. Dr. Max Wilke (Institute for Earth Sciences, Universität Potsdam)
We encounter high pressure in life when we inflate a racing bike tire or when diving into great depths of water. Very high pressure occurs when an elephant wears stilettos with spiked heels. Compared to the earth's surface, the maximum pressures inside the earth are up to 3,500,000,000 times higher. The minerals of the Earth's crust, mantle, and core respond to the increase in pressure at depth with structural transformations to achieve increasingly dense packing of their atoms. These superdense minerals govern flow processes in the Earth's interior, which eventually lead to continental drift and plate tectonics in the Earth's crust and cause earthquakes and volcanism in many regions of the Earth.
This talk will explain how pressure is created at depth, how extreme pressures are created in the laboratory to synthesize and measure minerals, and how these synthetic minerals give us insights into the internal structure of the Earth.
We will demonstrate how pressure is created live in the lecture hall.
Location & approach
The facilities of TU Dortmund University are spread over two campuses, the larger Campus North and the smaller Campus South. Additionally, some areas of the university are located in the adjacent "Technologiepark".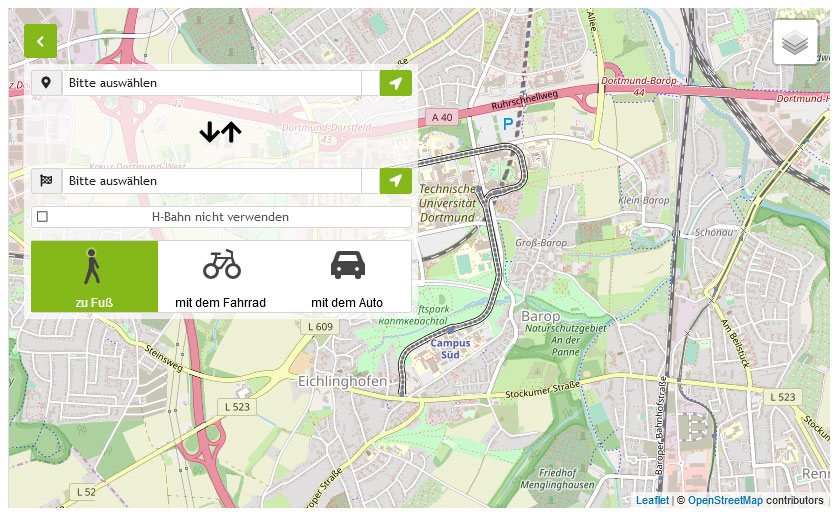 Zum Lageplan
Campus Weather

Open weather forecast